People make lists for many reasons. A wish list conveys what you want for your birthday, a school supply list ensures that you have the materials you need for school, and a playlist keeps your favorites songs in one place. Each list has a theme.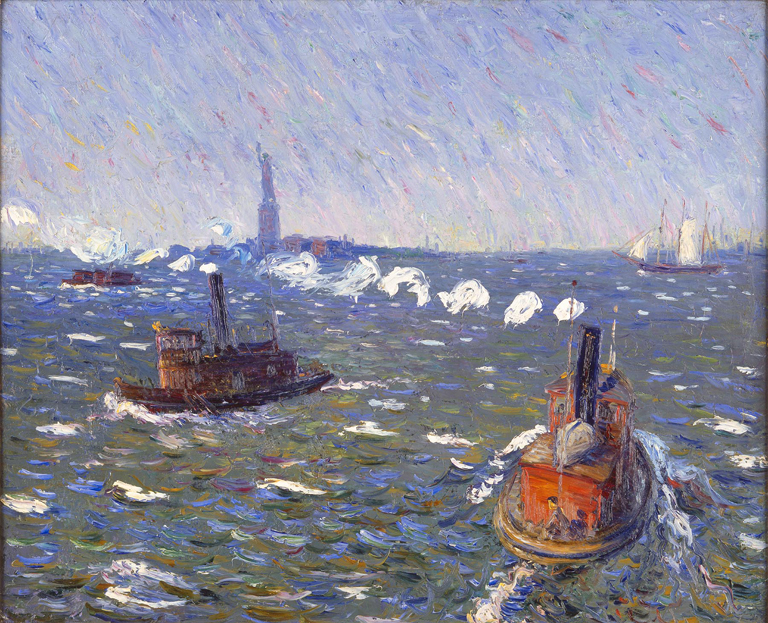 Choose a painting to start making your themed list.
Look
Make a mental list of everything you see in the painting. Observe elements like the weather, the season, the time of day, the brushstrokes, and the colors. Identify a theme that unites some of the things you see. For example, with the suggested artwork here, you could write lists with themes such a blue, moving, or vertical.
Write
Make a list of teh things in the painting that fit your theme. Your list can include single words or short phrases. Be descriptive. Give your list a title.
Share
Read your list (but not your title). Can others guess what the theme is? As you read you list aloud, notice how it sounds like poetry!