Junior Docent Student Work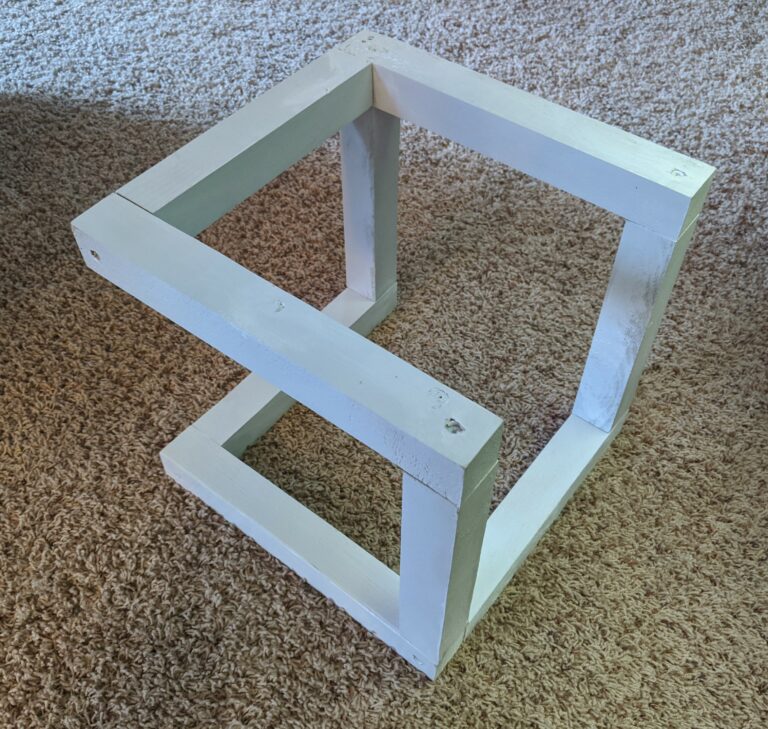 Lindsey Holl—Deerfield Elementary
The art is a white cube with open sides and center. It is constructed of rectangular blocks end to end in an endless loop. I chose this work of art because it is unique and different from a traditional art piece. I like abstract art which is art that doesn't completely make sense.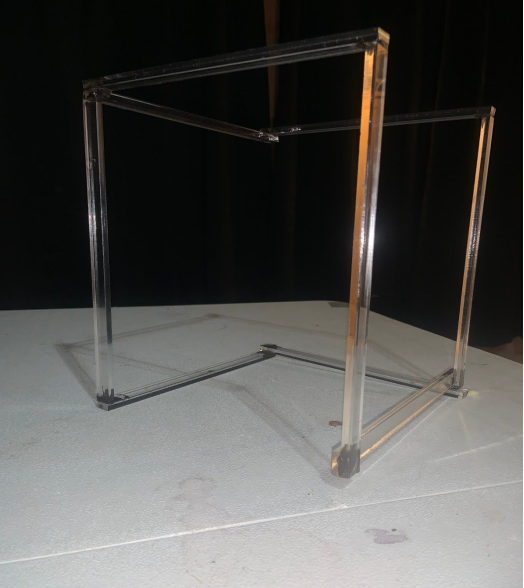 Lance Soborowski—Luther Burbank Elementary School
This is artwork by Sol Lewitt has even lines and creates a very even shape. There is no color in my work but the material can reflect light, and it has interesting shadows. This sculpture is very smooth and even. I like this art because it is not a picture or drawing. I like that it is 3-D and it's an optical illusion. Even though this cube is not complete it still stands on its own and it is very balanced. At first I tried to make this reproduction artwork with spaghetti and fruit snacks but it kept breaking. I counted each line and there are 9 pieces so I used 9 pieces of acrylic to build it. It looks simple but it was very hard to put it together.