Americans adopted origami, karate, karaoke, and sushi from Japan. The Japanese also showed us a way to write poetry called haiku. Haiku has only three lines. Each line has a specific number of syllables, or beats: five in the first line, seven in the second, and five in the third. Five-seven-five is the pattern, or if you want to say it in Japanese: go-shichi-go.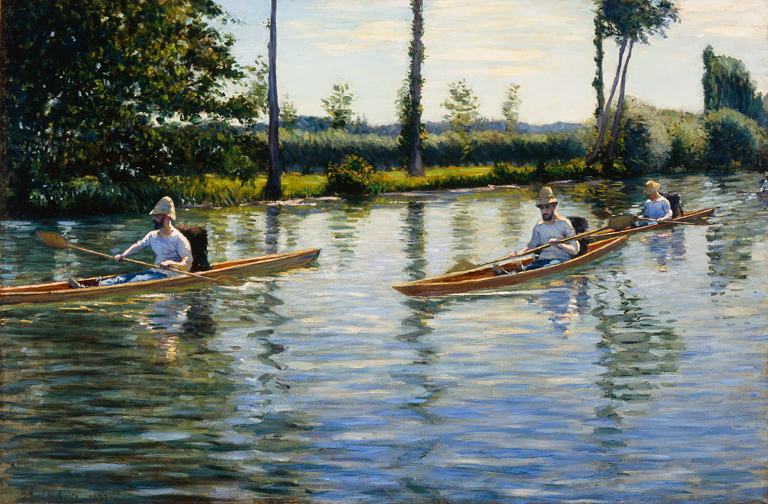 Since haiku is often about nature and seasons, landscape paintings work well for this activity, but any painting will do. Choose a gallery and have everyone pick a work.
Look
Study your painting to find clues about the time of year, the location, and what is happening. What draws your attention?
Write
For the first line of your haiku, write about where the painting is taking place. On the second line, tell what is happening. On the third line, describe when the action in the painting is occurring. Try to use the five-seven-five rule for the number of syllables in each line. Practice clapping out syllables with your own name.
Share
Take turns reading your haiku aloud, and guess which painting each haiku describes.