Movie posters have just seconds of your attention to sell you on a movie. And once you're seated, trailers try to convince you to see a coming attraction in the time it takes to eat a handful of popcorn!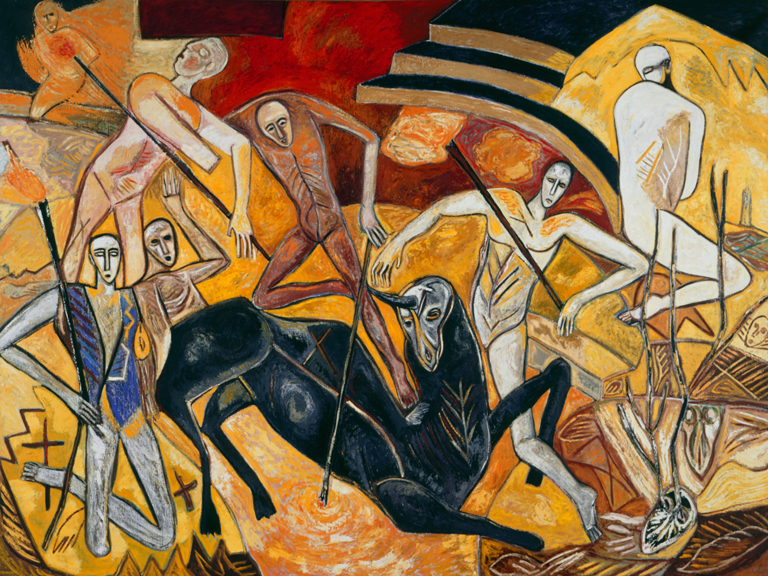 Pick a painting to advertise your next big film.
Look
Take One: Look at the painting, and quickly give your movie title.
Take Two: Look again at the artwork. What do you see? Think about the setting, characters, and plot. How do the colors add to the atmosphere of the film? Is your movie an action film, a thriller, a romance, a comedy, or something else? How will your movie end? Will end happily or leave people on the edge of their seats?
Write
Write a 30-second movie trailer (3-5 sentences). Persuade others to see your movie. Does your first title still work? If not, change it. And-CUT!
Share
Pitch your movie. Read your trailer to your partner or the group.