For additional resources, see the Kohl's Art Generation Online Lab & Gallery guide.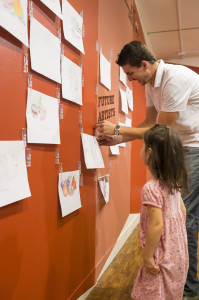 It's your turn!
You know about the history, technology, and techniques behind creating the illusion of depth in a work of art. Now create your own work using what you have learned!
Click here to try an interactive activity to create your own work of art using these tricks online!
You can also make your own artist's tool, or try a trick. Use the suggested artworks for inspiration. What will you create? How will you fool the eye of the viewer?
When you're finished, take a picture of your creation and have a parent or guardian share it with us on Instagram or Twitter at #kohlsartgeneration. We can't wait to see your masterpiece!