Students can research three of the artists—many of whom lived in Wisconsin—in the Uncommon Folk: Traditions in American Art exhibition prior to their visit, using the Folk and Self-Taught Art Collection. Create maps and timelines, as a part of the artist report. The following questions can assist in starting.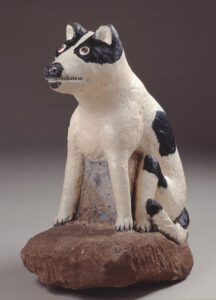 1) Where was the artist born and when? Include this location on a map.
2) Can you retell their life stories or biographies? What were important turning points, challenges, or opportunities? Are there parts of their stories that are important to you, that interest you, or that remind you of something?
3) How did they learn their art form? Who were their teachers? Who influenced them?
4) What other skills do they have besides creating the art for which they are known?