Some landscape paintings feature the natural world but do not show many people. It can be fun to imagine who might be in one of these landscapes. What type of person might live there, travel through there, or even be lost there?
Choose a landscape.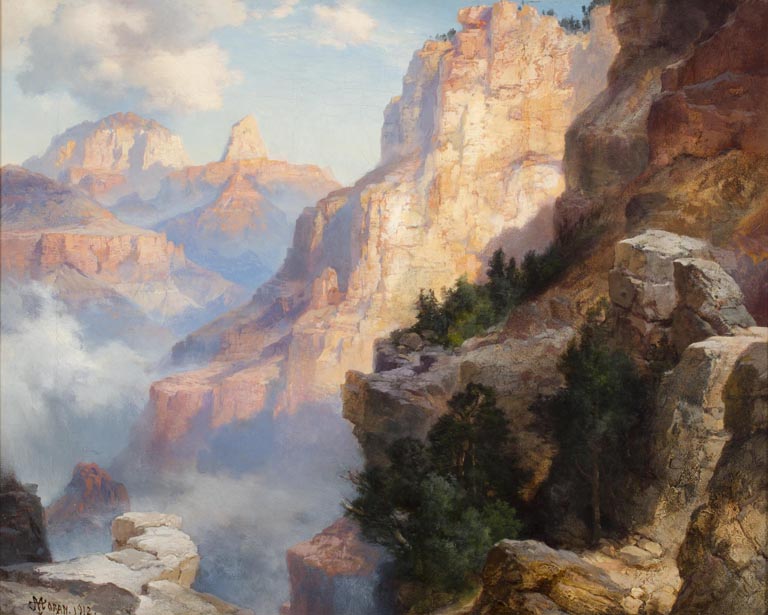 Look
Imagine a person in the painting and think about why the person is there. Consider the weather and terrain. What is the mood of the painting?
Write
Write a detailed description of the character you've imagined into the painting. Give the person a name and an age. What are they wearing? Doing? Thinking about?
Share
With a partner, carry on a short conversation between you character and your partner's character.