Junior Docent Student Work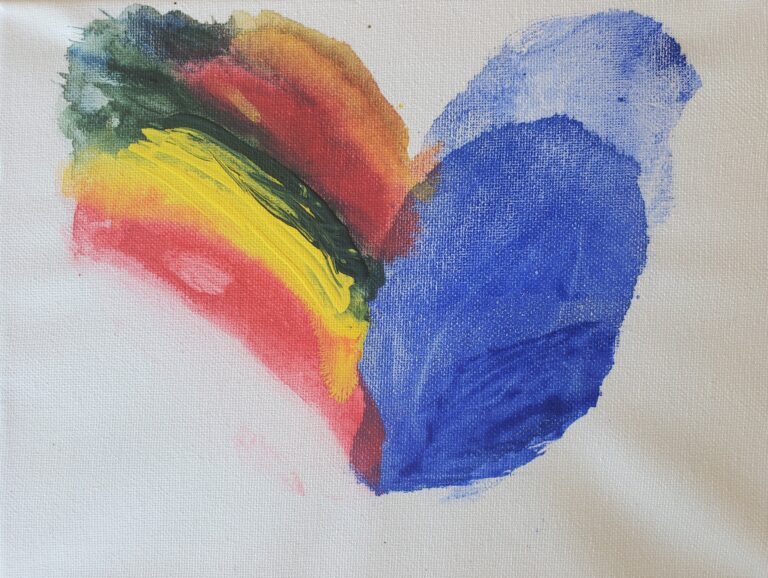 Jackson Maier—St. Boniface School
Phenomena Blue Held Over is made of vivid colors of blue, red, yellow and green acrylic paint. The paint was dripped onto the canvas, and tilted to form a fluid shape. The abstract form starts at the bottom center of the canvas and fans up and outward.
The bright colors of Phenomena Blue Held Over caught my eye at the Milwaukee Art Museum. The original painting is huge! Seeing it in person, was amazing. I would have liked to have seen Paul Jenkins make this painting. Knowing that it took me many tries to get something similar on a small canvas, it would have been interesting to see how he did it on a canvas so large.
Artist and Artwork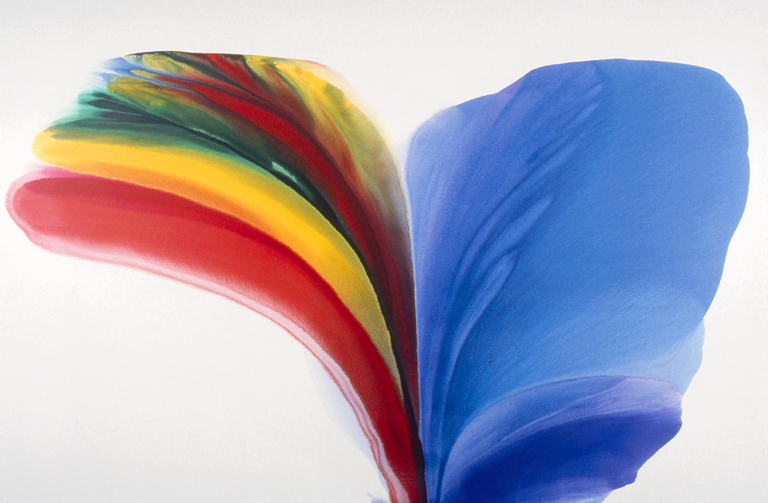 Junior Docent Student Work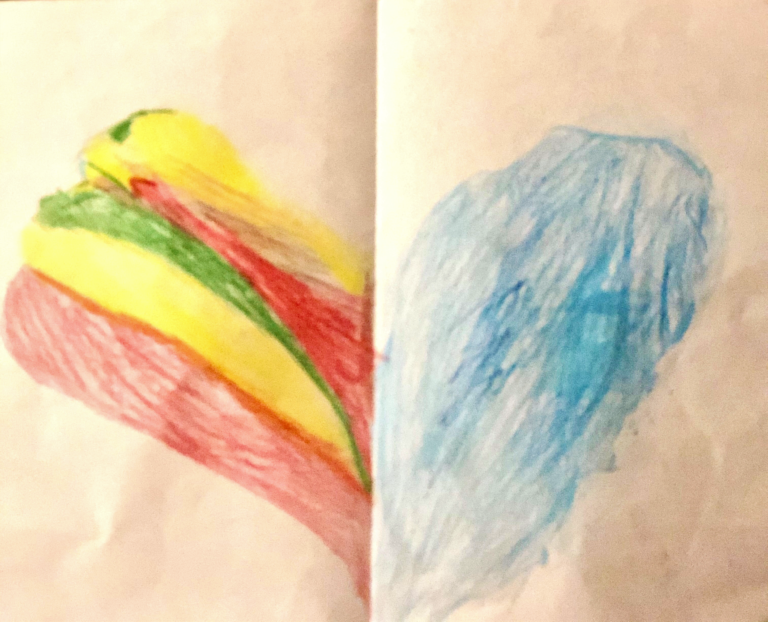 Jennifer Vang—Luther Burbank Elementary
Phenomena Blue Held Over is an amazing piece of artwork painted by the artist Paul Jenkins in 1975. The colors are mostly primary colors (red,blue, and yellow). It has a bit of green in it too. On the right side of the art work it is all blue and on the left side it has red,yellow, and bits of green and blue. The artwork reminds me of opening a book! I chose this artwork because it is a beautiful painting that makes me feel happy and it reminds me of reading or opening a book to read, with an adventure waiting on the inside.