Art museums often display portraits of individuals in one gallery. Try to imagine what the people pictured might want to say to each other.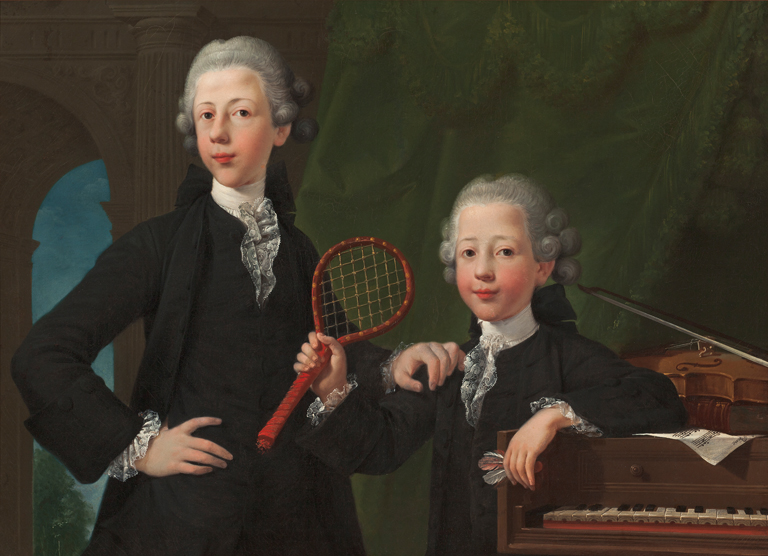 Find a gallery that contains a variety of portraits. Divide into pairs. Each pair selects two portraits (or one with two or more people depicted).
Look
Notice with your partner the two individuals portrayed and how similar or different they are. Look closely at their facial expressions and body language. Imagine a conversation they would have if they were each given a voice.
Write
Each person will be the "voice" for just one portrait. Write out a conversation like the talk bubbles in comics, alternating between the two unique voices and perspectives. What questions do they ask one another? What observations do they make? Do they have a common interest they can talk about?
Share
As a pair, read or perform the conversation to the group, each taking on the voice of one of the two portraits in the dialogue.