Junior Docent Student Work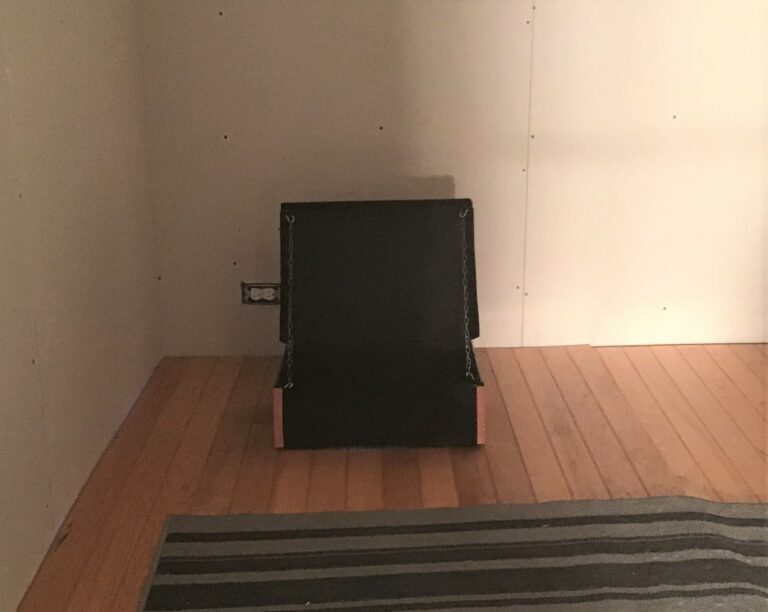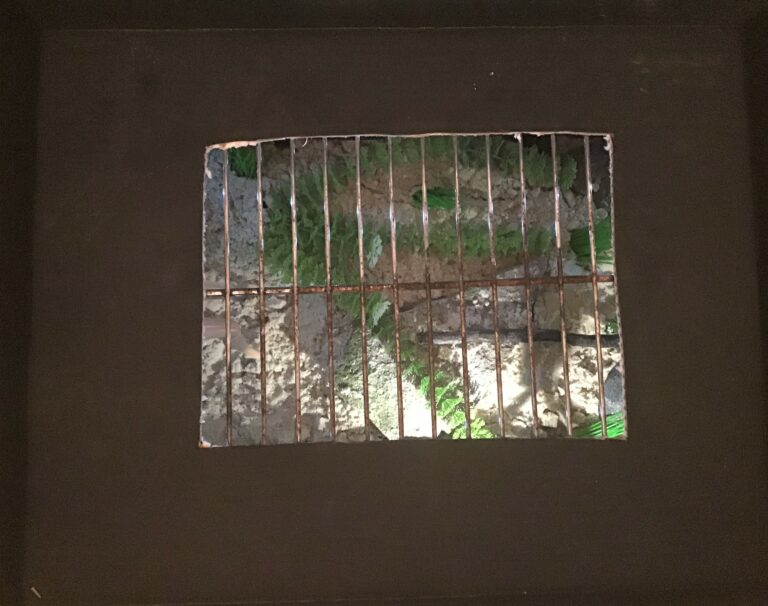 Mikey Rekowski—Edgewood Elementary
My art class is where I got my inspiration to study this artwork. And that would be because this was the exact face I made when I first saw this piece, but anyway, my name is Mikey Rekowski, I am 11 years old, and I go to Edgewood Elementary. I chose this piece not just because of the sculpting quality, but also what it makes you think about when you look at it. I don't think anyone can look at this sculpture without at least one "why" or "what" coming into their head. Today I will be talking about the Robert Gober, 1997 Untitled an Installation Sculpture piece. This artwork has a big curiosity element that draws you in. I also like that Robert Gober made the the sculpture so complex, first making you think that you're looking at a regular suitcase. Then you're staring down a chimney-like tunnel. Finally the last level includes a radiant coral reef.
The artist Robert Gober is a sculptor. He was born on September 12, 1954 and grew up in Wallingford, Connecticut. In 1972 he went to the Middlebury College in Vermont to study literature and fine arts, later, he went to the Tyler School of Art in Rome. He is now 65 years old. And lives between New York and Long Island. This sculpture it is called Untitled. Why? Because Robert Gober didn't give it a name. This untitled sculpture was made with mixed media, it's installation consists of leather, wood, forged iron, cast plastics, bronze, silk, satin, steel, wax, human hair, brick, fiberglass, urethane, paint, lead motors, and water. This art piece is also an installation, which means the museum had to alter their building and build a whole other room in order to install this piece.
I think in this art piece space, shapes, and forms are the most important Elements of Design. This is because depth and negative space play a huge part in the curiosity factor of the piece, You have to look in and see what's inside. It's not just a simple suitcase. On the other hand, shape and form also play a big part in the sculpture because when you start walking towards it all you see is a regular suitcase, keep going and all of a sudden you see the floor dropped out and it turns into what looks like, to me at least, a brick chimney. Then you look down and see this beautiful scenery of coral reef with expertly sculpted and shaped coral and rocks. Lastly you realize there's something else, there are two perfect pairs of feet hiding in there.
For this art piece, I believe the story Robert Gober was trying to get across is the process of vacation. Packing up the suitcases and going somewhere peaceful and warm. A lot of us share Robert Gober's idea of this place being a beach. I also think this artwork expresses Robert Gober's ideas of vacation. Content, the feeling of utter relaxation. Symbolizing it with the moving water and the still features of the rocks and coral.
One question I think I would ask Robert Gober about his art is probably about his inspiration. Why he devoted himself to making such strange art installations? I chose this artwork because of the architecture behind it. I was also pretty intrigued by the fact that Robert Gober was able to convince the museum to allow him that whole other room and installation for his artwork.
What do you think the story is behind this work of art?
Artist and Artwork