Some paintings are so compelling that you want to step inside them. And once you're there, it is easy to imagine hearing the howl of lonely wold, smelling the earthy leaves underfoot, or feeling the scratch of a thorn bush. If you're thirsty, you might drink from a mountain stream, or if you're tired, you might sit on a fallen tree.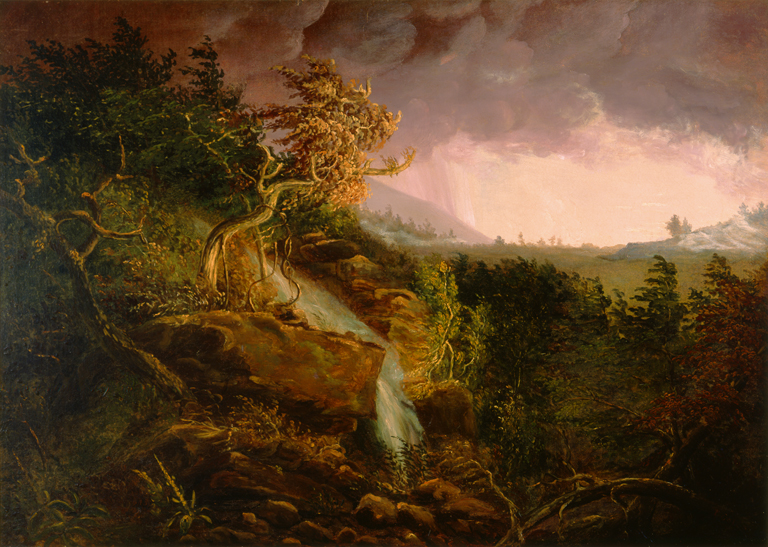 Select an inviting landscape, seascape, or cityscape.
Look
Where are you? What is it like to be in this place? Think about the weather and the time of day. Are your surroundings vast or tiny? Do you have company like other people or animals?
Write
Describe the scene by using your five senses: seeing, hearing, touching, tasting, and smelling.
Share
Read your description to a partner. Listen to what your partner wrote. How are the descriptions similar? How are they different? Did you use some of the same words?